The Nursing Qualifications You Need at Concordia University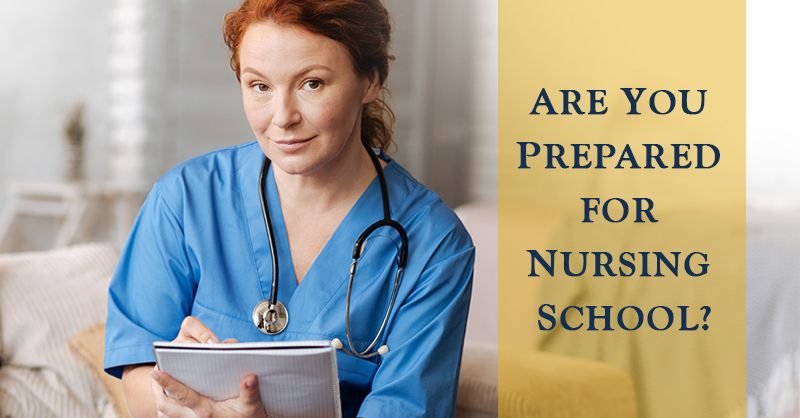 Are you serious about changing careers to become a nurse? If so, now may be a great time to start thinking about what it will take to get there. What nursing qualifications will you need to begin? How will these qualifications and skills position you for success in the future? While these questions may seem straightforward, the answers vastly depend on the nursing degree option and program that works best for you.
If you want to earn your bachelor of science in nursing (BSN) degree and already hold a non-nursing degree or have 60 college credits, there are accelerated pathways you can take to become a nurse sooner. One pathway is an Accelerated BSN. From the eligibility requirements you'll need to be considered for the Accelerated Bachelors of Science in Nursing (ABSN) to the soft skills you'll need to own once you enroll, here is a look at the qualifications you will need to choose an accelerated BSN, like the program at Concordia University.
The ABSN at a Glance
The Accelerated BSN at Concordia University puts your existing college credits (minimum of 60) or your non-nursing degree to work so you can earn your BSN in as few as 16 months. Our blended learning model, which consists of online coursework, hands-on labs and in-hospital clinical rotations will teach you how to think critically under pressure and grant you the confidence needed to sit for the NCLEX-RN® exam. The best part is, you will be supported throughout the entire 16-months by our staff and faculty. But before you can get started, you will need to determine your eligibility.
Are You Eligible?
The first way they get to know more about your academic history is through your academic transcripts. "It helps provide a more detailed, tailored conversation when addressing a nursing student's specific needs or questions regarding eligibility," says Patty Robertson, ABSN admissions counselor at Concordia University. After analyzing your transcripts, your admissions counselor will then review the following admission requirements and prerequisites with you.
Once these requirements and prerequisites are met, you can complete the program in as few as 16 months. If you have questions about these qualifications, be sure to ask your admissions counselor – they have your best interest in mind and want to help you submit the most competitive nursing application possible.
Additional Nursing Qualifications
Now that you know about the hard skills you'll need to be considered for the Accelerated BSN, it's time to explore the soft skills you'll need to have once you've officially enrolled.
1. Passion
For most prospective nursing students, the goal to pursue a career in nursing stems from a calling. While you may have shared this calling with your counselor in the admissions process, it's crucial that you carry it with you throughout your nursing school journey, and beyond. Try writing down your intention for wanting to become a nurse. This will help you stay focused throughout your nursing school journey.
"Our accelerated BSN students hold themselves to a very high standard and work to go above the expectations of an average nurse," says Jenny Chodola, ABSN admissions counselor at Concordia University. "When this is demonstrated, it has the ability to transform lives and accomplish miracles."
2. Discipline
Online coursework will grant you the freedom to create your own schedule and learn core nursing concepts around the clock. With this in mind, it's important that you remain disciplined and meet all deadlines given by your instructors. "Each week, you have to be intentional about your time, you need to be focused, when you are studying you are studying, there are no other distractions," says Stephanie Hollingsworth, ABSN Student, Class of 2018.
3. Teamwork
Your accelerated nursing education at Concordia will be rigorous and fast-paced. This will encourage you to lean on the students in your cohort for support. For example, during a simulation lab, you may have to work with your classmates to solve complex patient care scenarios. This will require you to keep your patient (the high fidelity manikin) alive. As you work together, it's important that you effectively communicate, adapt to the situation and understand the tasks you're given.
Knowing how to work well with others will give you the confidence needed to collaborate with hospital staff, fellow nurses and doctors during your in-hospital clinical rotations.
4. Connection
Having the ability to connect with patients takes time and can only be done through experience. The importance of this human connection piece is why you spend over half of the ABSN in clinical rotations, with real patients.
From the very start, you will work alongside nurses and staff. These individuals know the language of empathy very well, so be sure to take notes on how they sympathize with patients.
5. Leadership
As you complete the ABSN at Concordia, you will be immersed in the teachings and philosophies of Martin Luther. These teachings will inspire you to ask tough questions, see the world's needs through a different lens, and equip you with the leadership qualities needed to get the most from your nursing education. However, it's up to you to be open and receptive to our mission.
Are You Ready to Get Started?
As a registered nurse, you have the opportunity to make a profound difference on the lives of people who truly need it. First, you will need to achieve a quality education from a reputable institution, like Concordia University. The good news is, we offer three start dates a year, in January, May and September, so you have the opportunity to get started sooner.
Now that you know about our qualifications for nursing, it's time to make a move. Contact an admissions counselor to find out how to get started today.