10 Jobs for Nursing Students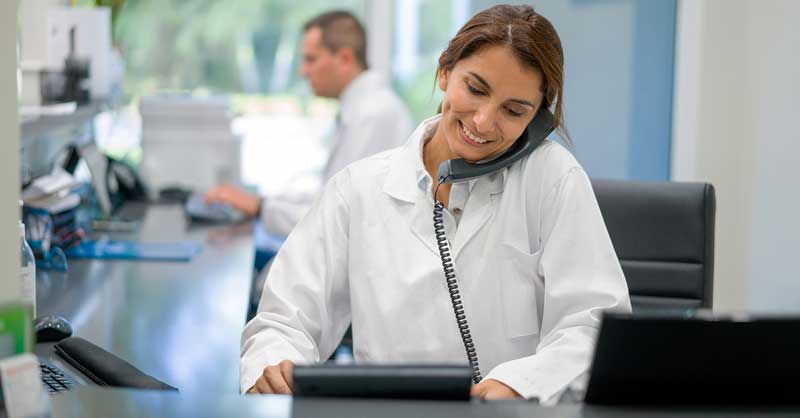 As you embark on the path toward becoming a nurse, you may wonder whether it's possible to keep working while in nursing school. Enrolling in nursing school is a major commitment, and it will take up the majority of your time. At Concordia University, St. Paul, we recommend that students in our Accelerated Bachelor of Science in Nursing (ABSN) program refrain from working if possible. This will ensure that you have ample time to study.
However, some students may need to pick up a part-time job. If that's you, there are several options for jobs for nursing students to consider, which we will discuss below. But first, let us explain why it's best not to work full time during nursing school.
Nursing School Is a Full-Time Job
When students ask about working while in nursing school, it's important to emphasize that an accelerated nursing program is a full-time commitment. ABSN students generally spend between 40 and 60 hours per week completing schoolwork, so that alone will keep you busy.
Each student learns at their own pace, and it's important to give yourself enough time to absorb the material and manage your busy coursework, lab and clinical schedules while still maintaining balance in your life. Remember that the ABSN program is only 16 months — so it will fly by. Once you start your career, you'll be well equipped to earn a comfortable living as a nurse.
Have to Work? 10 Jobs for Nursing Students to Consider
Most students opt to pay for nursing school through private funding, third-party scholarships and student loans. However, if you need to take on a job during school, there are a few principles to keep in mind.
First, make sure that it's a part-time role with flexible hours. Communicate with your manager and confirm that you'll be allowed to prioritize school. If you can, opt for a role within the healthcare sector, which will give you additional clinical exposure. Here are a few of the best jobs for nursing students:
1. Certified Nursing Assistant (CNA)
One of the most common and beneficial jobs for nursing students is being a CNA. In this job, you'll work directly with the registered nurses on staff and assist them with patient care duties. Working as a CNA exposes you to the workflow of a nursing unit. It also gives you experience interacting with patients and introduces you to some basic nursing tasks.
The responsibilities of CNAs include assisting patients with daily care and hygiene tasks, walking with patients, taking vitals and checking blood sugar levels.
2. Phlebotomist
Another job option for nursing students is working as a phlebotomist. Phlebotomists work for the lab within a clinic, hospital or other healthcare organization, drawing blood and sending it in for testing. You'll become adept at drawing blood, which is a skill you'll use often as a nurse. You'll also get to interact with patients and develop your patient care skills — for example, by comforting patients who may be afraid of needles.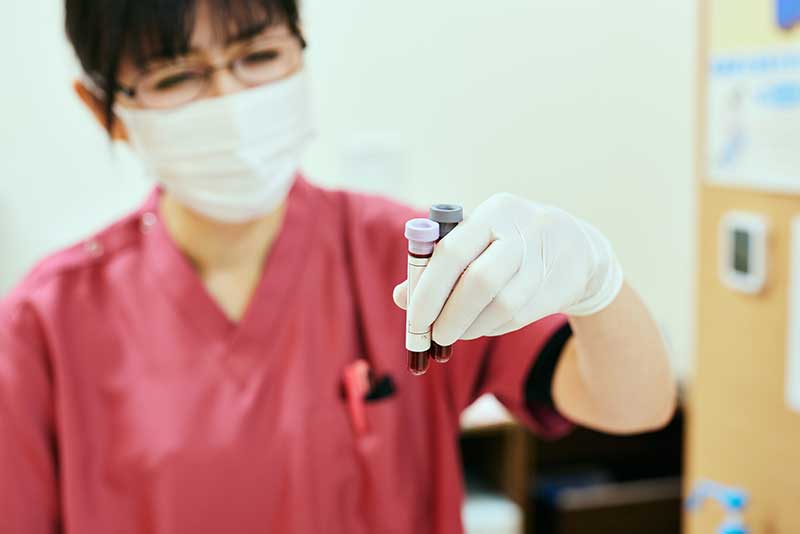 3. Patient Transporter
Healthcare facilities use patient transporters to move patients between various areas of the hospital. For example, transporters may move a patient from their hospital room to the operating room, or they may help transfer a bedridden patient using a ceiling lift. You'll encounter a variety of patients and become familiar with a wide array of units, which can help you narrow down what nursing specialty interests you.
4. Clinic Secretary
Working as a secretary at a healthcare clinic is a good way to gain experience on the administrative side of healthcare before starting your nursing career. In this role, you'll talk with patients and families on the phone, check patients in and out of appointments, and help facilitate insurance coverage and payment for health services.
5. Tutor
When considering jobs for nursing students while in school, tutoring is one of the most flexible options. That's because most tutoring can be done online, which allows you to work from home and schedule tutoring sessions according to your nursing school schedule. If you have expertise in a particular subject, such as biology or math, you can apply for a tutoring position to teach children, college students or adult learners.
6. Home Health Aid
If you want more patient care experience during nursing school and you enjoy connecting with patients in their homes, working as a home health aid is a good option. In this role, you will travel to your patients' homes, check on their condition, help them with daily cares and provide emotional support. This role can offer schedule flexibility, allowing you to visit your patients when your school schedule allows it.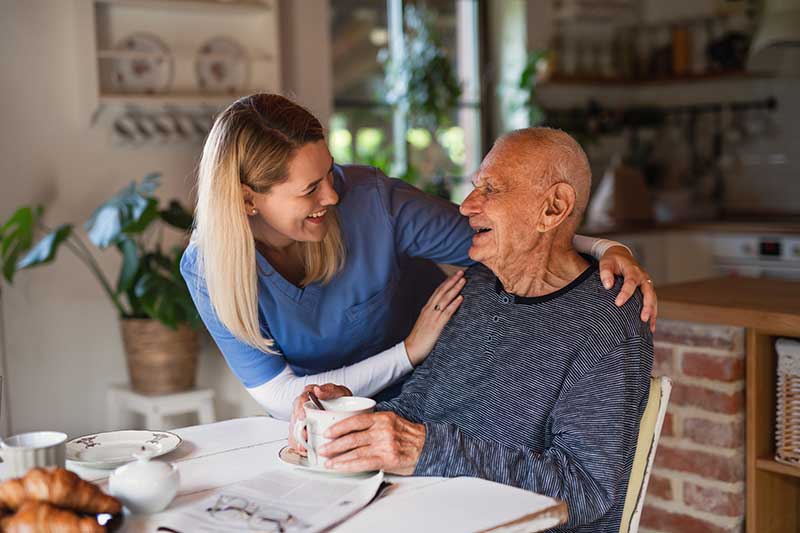 7. Emergency Medical Technician (EMT)
EMTs work alongside paramedics in ambulances to provide emergency services to people in the community. Working as an EMT is a great way to gain experience in a high-stress environment and become comfortable caring for patients in critical situations. As an EMT, you'll care for patients with injuries, those who have been in accidents and those with critical health conditions like heart attacks and strokes. This experience will be valuable in your future nursing career.
8. Surgical Technician
If you're interested in becoming a surgical nurse, a great option for a nursing school job is working as a surgical tech. In this role, you will be trained to assist the surgical team with various operations. You will help prepare the patient, maintain the sterile field, hand off instruments to the surgical staff and clean the operating room between procedures. This is a challenging role that takes skill to master, but it's a good option for those with an interest in surgery.
9. Physical/Occupational Therapy Aide
Another role to consider as a nursing student is that of an aide for physical or occupational therapy. If you're interested in rehabilitation and you enjoy helping patients recover their strength after surgery, injury or illness, working as a therapy aide can be a rewarding experience. You'll gain valuable patient care skills and learn strategies for motivating patients to keep working hard to achieve their goals.
10. Medical Scribe
If you're a fast typist and a detail-oriented individual, working as a medical scribe may be right up your alley. This role consists of transcribing and entering healthcare provider notes into the electronic medical record system. In this role, you will gain familiarity with charting, and you'll also learn medical terminology.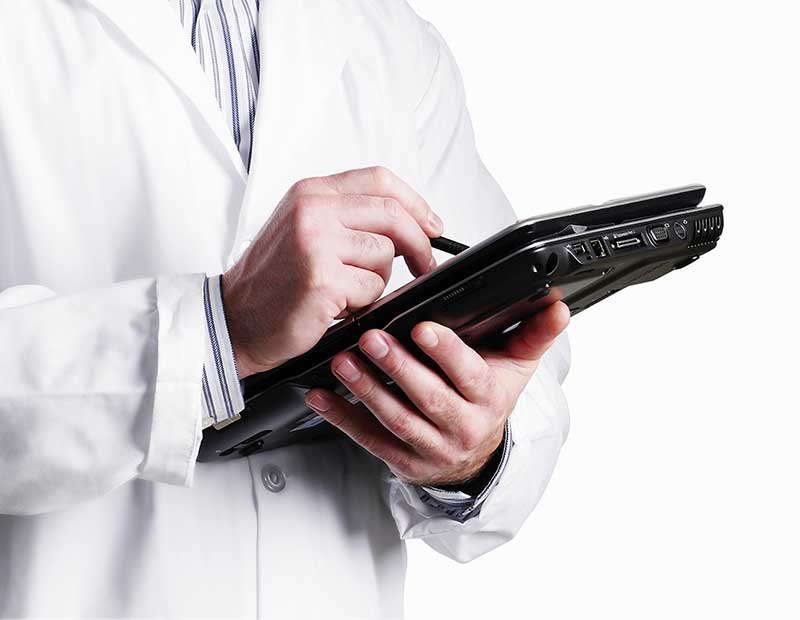 Become a Nurse with Concordia St. Paul
If you're ready to take the next step toward becoming a nurse, consider the ABSN program at CSP, available in Minneapolis, Minnesota, and Portland, Oregon. If you have a prior non-nursing bachelor's degree or at least 54 non-nursing college credits, you may be eligible for our 16-month program.
The ABSN program combines online and in-person learning to ensure that you acquire the skills needed to become a registered nurse. Although it's possible to work part-time during nursing school, it's ideal to focus all your energy on succeeding in school so you'll be ready to launch into a successful nursing career.
To learn more about how to start on the path to nursing at CSP, reach out to our admissions counselors via our online form. There's a bright future ahead of you as a nurse!